Entertainment
Akothee's advice to upcoming singer Harun Deey concerning fame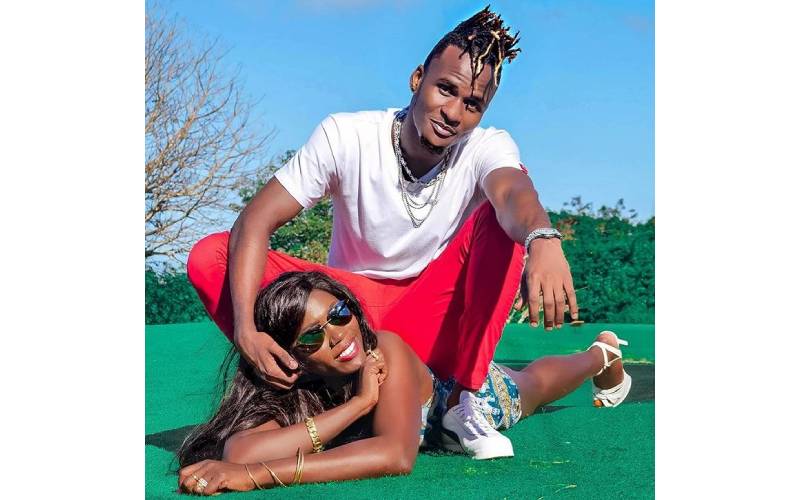 Kenyan singer Esther Akoth aka Akothee has pleaded with her music mentee Harun Deey to stay true to himself even as he ventures into the world of music. Pouring out her heart in a letter shared on her social media, the self-proclaimed president of single mothers advised Harun to tread carefully when it comes to the music industry. Akothee explained that not all publicity thrown his way would guarantee his positive growth.
In the letter, Akothee asked Harun Deey not to change after he gets to where he wants to be, a request that stems from her previous admission that the people she selflessly helped change their lives took advantage of her. Even with the disappointments, the mother of five expressed her desire to help Harun Deey climb up the musical ladder and be his mentor hoping that their newfound friendship will withstand the test of time.
"I hope our friendship stays forever, please don't change like some of the artists did after I gave them my finger. Don't believe in cheap scandals. Not all publicity will build your brand some can actually ruin your entire music career so be you at all times. Believe in yourself like you have always done @harun_deey. I have done my level best to let you understand that, apart from me being a mother, I am a sweet sister you can always bank on, let me be that big sister of yours in music industry, you know the struggles we have had to even bring out #prettymama from mean producers to mean video directors," she wrote.
ALSO READ: Furious Akothee issues stern warning to presenters
Aside from being Harun Deey's mentor and friend, Akothee promised to defend him against critics and trolls that might try to bring him down. For this to happen, however, Madam Boss made one request to the enthusiastic singer. According to her, as long as Harun remains true to himself and does not conform to celebrity pressure of becoming someone else, he is guaranteed of her full support.
"Tell me anyone who gives you sh*t in this industry and I will deal with them perpendicular. As long as you don't change. I am 100% available. You can always count on me. A letter from a mother to her son, sister to brother @harun_deey," added Akothee.
ALSO READ: Akothee warns fans against depending on sponsors to achieve life goal
In response, Harun pledged his loyalty to the singer, promising to stay true and not change for money or fame. "Oh my oh my, Thank you mama. You have made huge strides in my music career and I promise not to change, I promise to ever stay true, you are the roots, let me be the flowers and blossom so that you can be proud of your hand's work #LoyalForever #MadamBoss," he wrote.
Akothee and Harun Deey recently collaborated on a track dubbed Pretty Mama and has been well received by their fans who hope they can make more music together.