Entertainment
DCI after woman who framed her husband in defilement case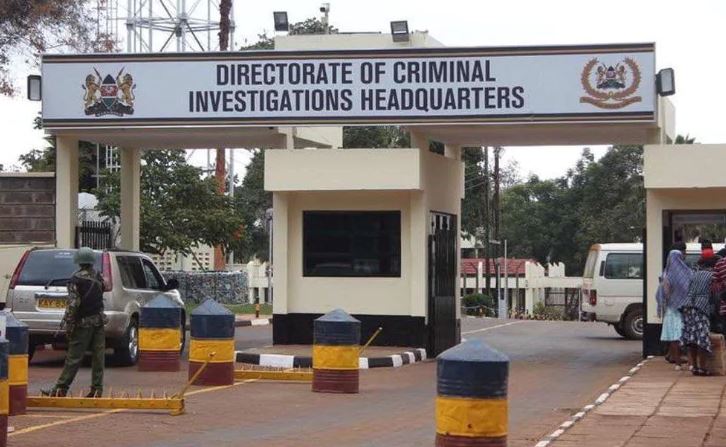 Police now want to start investigating an estranged wife who framed his husband in a defilement case. This is after the prosecution wrote to the Embu police to petition them to initiate the probe. Embu Senior Prosecutor, Leah Mati has allowed Embu DCI to press criminal charges on the woman with two others saying they conspired to fix the Kirinyaga based church elder in the criminal offence. Mati in a letter dated April, 14 told the police that there was evidence to show the minor, had not been defiled by the man.
According the letter, the trumped up charge was part of a larger plot by the jilted woman to fix her ex-husband over a divorce case. "The estranged wife was the mastermind of the entire plot with the aim of framing her ex-husband, who they are embattled in a divorce case," said Mati. "I am therefore in agreement with recommendation that the wife and two others should be charged with the offences of conspiracy to defeat justice."
In the plot the minor reported to Embu police station that she had been defiled by the church elder who found her at a bus stop in Embu town on March 5. She said she had just left a hospital and was waiting to board a matatu back home when the suspect approached and enticed her to board his vehicle. "The man turned hostile to me while I was inside his vehicle, blindfolded me and took me to an unknown place. He then defiled me, dropped me back to Embu town leaving me stranded," she said.
The minor could even present used condoms and a photocopy of the man's Identification Card as "exhibits recovered from the defilement scene". When the case could no longer hold, the prosecution realised that the 'defilement victim' was in fact, a daughter of a housemaid to the estranged woman. She had been hired and coached by the woman to frame the church elder. The woman is believed to have rented a lodging room on March 5, where the minor met with her boyfriend, got intimate and then reported to the police that she had been defiled for two and a half hours by the church man.
To complete the picture of sexual abuse, the planners slaughtered a chicken, smeared blood on the girl's private parts and inner garments to dupe police that she had been molested. The Director of Public Prosecution has directed the police to prosecute the house help, and the estranged wife and the boyfriend who is on the run.