Entertainment
Diamond is mine forever- Hamisa Mobetto as she calls for unity among his baby mamas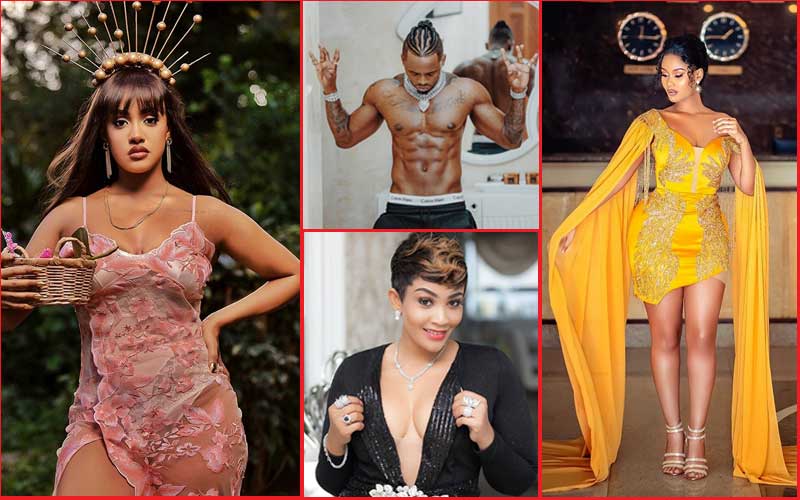 Hamisa Mobetto has said that superstar Bongo singer Diamond Platnumz is hers forever. Speaking to Tanzanian news outlet Ijumaa Wikienda, the mother who two affirmed that the Jeje singer will always be a part of her life.
"I don't why I'm asked about Diamond daily, maybe there's something people expect to hear from me regarding him. He's my co-parent and we're raising our child well, there's no issue between us. Diamond is forever mine," said Hamisa.
The fashion entrepreneur who met Diamond on the set of Salome where she was the video vixen further asserted that she cares less for those who will be rubbed wrong by her sentiments saying, "whoever will be vexed, that's their problem."
Zari and Tanasha
Hamisa also spoke on the nature of her relationship with Diamond's other baby mamas, Uganda's Zari Hassan and singer Tanasha 'Donna' Okech from Kenya.
"I love both of them. Even you can tell that I'm close to Tanasha and we consult each other on many issues as we run our different ventures to make money. I don't have a problem with Zari; I want for us to be united as we've all sired Diamonds children, we're related. Our children are from one family, why should we live hating on each other? Do we want our children to hate each other too? I don't think it's a good thing."
Settling down
Not long ago, by the end of the year, sparking speculation on whom he'll eventually choose as a wife. A section of netizens believes it could be Zari as the two have mended their relationship in recent time and he even chipped in to buy her a brand new Bentley. Others believe it could be Hamisa as not only are they in good terms, but she also designed the outfit he wore to WCB signee . The singer has also been linked to a Rwandese lady known as Shaddy Boo on Instagram. Rumours the two could be having some chemistry started over a year ago when she was spotted leaving Diamond's hotel room but she said, "No, it's not true, we are just friends."
'Not Tanasha'
However, many netizens opine that he's less likely to marry Tanasha as he announced plans to settle down not too long after their breakup in March 2019 which prompted her to move From Tanzania back to her motherland. During their relationship which lasted for over a year, the singer had promised to put a ring on the former radio presenter but it turned out to be empty talk.
Other women Diamond has dated in the past include media personality-turned District Commissioner (DC) Jokate Mwegelo, actors Aunt Ezekiel, Jacqueline Wolper and Wema Sepetu.