Entertainment
I'm open to be placed in a furnace of fire - Diana Marua tells off trolls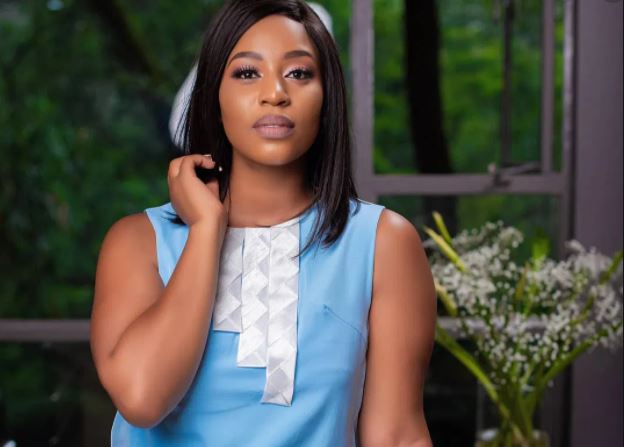 Popular social media personality Diana Marua has come out to defend herself against trolls bashing her for admitting to being a side-chick to a married man and using other men for money. Diana, who trended on Twitter due to her confession, stated on her Instagram page that she had no regrets sharing her dark past with netizens. In her post, the mother of three explained that the main aim of sharing her experience was to inspire and encourage anyone going through what she went through.
"Today I've been Trending Top on Twitter because of a video I uploaded on my YouTube Channel yesterday. I knew it would raise eyebrows, I'm glad it did. My aim was to inspire anyone in such a situation, to let you know, it doesn't have to be that way, it's a roller coaster, you'll never get fulfillment, you'll never be happy. Your purpose is greater and it will be for a lifetime," she wrote.
Not ashamed
Despite the negativity, the bubbly YouTuber assures that she is not ashamed of opening up on her carefree days, adding that she is ready to be dragged by the public as long as she acts as a lesson to others.
"I'm not ashamed to put my lessons out there in Black and White. I'm no longer in that space, and I'm open to be placed in a furnace of fire if that's what will produce polished Gold. I'm a product of grape seeds being crushed to produce fine wine, I'm a Testimony, and I'm proud of the Tests I've passed. Be proud of where you've come from, celebrate yourself however little the win is, Trust in God, be patient and aim to do and be better every second of your life. Let your story heal and change the world," she added.
Subscribe to Our Newsletter
Subscribe to our newsletter and stay updated on the latest developments and special offers!
Bahati's response
Taking to Diana's comment section, Bahati assured his wife of his undying love and encouraged her to continue being true to herself and inspire other women. "This is my wife. The one God chose for me. I love the way you are so genuine and I am happy that you don't pretend to look perfect!!! Keep being true to yourself and to God; that is the only way you will inspire more and more women out here. Babe I love you and the doings of the Lord in your life have just started. Be prosperous in Jesus name. I love you my love," he wrote.
In her video, Diana had mentioned that when she and Bahati started dating, he questioned where she got all the money she had, considering she didn't have a job at the time. "He knew I didn't have a job but I lived the life. I used to wear nice clothes and all that. When I went for shopping I bought so much the fridge door couldn't close, that was my life. I had a boyfriend who owned a car hire so he could let me take whatever car I wanted. I lied to Baha and told him I had a fleet of cars and I'm in a car hire business," said Diana.