Entertainment
'Tetema' producer heartbroken after studio is raided, equipment destroyed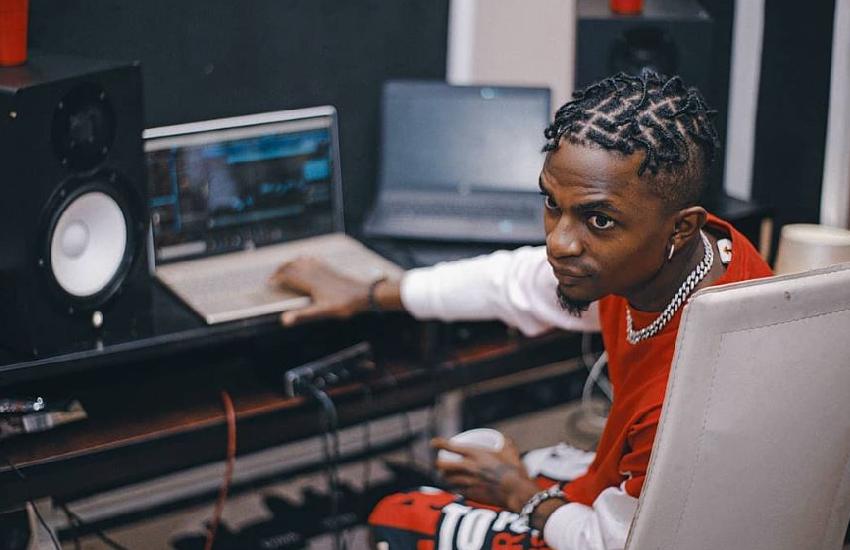 Tetema producer S2kizzy is on Thursday, October 15, 2020 counting losses after his studio was on Wednesday night raided and destroyed by unidentified persons masquerading as officers from a popular security firm in Tanzania.
Taking to Instagram to share the horrifying ordeal with his over 521,000 followers, the producer whose Midas touch peppered A Boy from Tandale, the third studio album by Tanzanian singer Diamond Platnumz, said he is shaken by the "act of savagery".
The beatmaker who was in 2019 gifted a Toyota Mark X vehicle by Bongo A-lister Raymond Shaban "Rayvanny" Mwakyusa, narrated that aside from the group destroying equipment, they senselessly assaulted and stripped women who were at the premises.
He wrote: "Nimevamiwa studio na kupigwa na kufanyiwa uharibifu wa studio nzima kuvunjiwa vifaa na vitu vya studio na hawa wanaodai wao ni security na pia ni ulinzi shirikishi.... Studio kulikua na watu ambao pia walipigwa kama wezi, wanawake walizalilishwa ikiwemo kuvuliwa nguo, kupigwa, kufanya vitendo vya kinyama."
While it is not clear if the destroyed studio is Switch – a multi-million establishment owned by musician Quick Racka and associated with the producer, he noted that he was gutted. "Nimesikitishwa sana na nimekatishwa sana tamaa mimi kama kijana ambae natafuta rizki...!!! Kazi zetu tunakesha tunaangaika lakini mwisho wa siku tunavunjwa sana moyo na vitu ambavyo havina ili wala lile!!!" added the producer.
The post has since received over 13,000 likes and over two thousand comments from concerned parties demanding justice. One person stated: "Pole sana mzee baba ila chunga isije ikawa kiki maana hamuahaminiki mumekua na sinema sana star wa Bongo. In God we trust…" Another added: "Pole sana usivunjike moyo bro Allah atakupa bora zaidi....pole kwa wanawake wenzangu waliozalilishwa natumai vyombo vya sheria vitakusaidia."
A third shared: "Dah pole sana Zombie usikate tamaa changamoto na vikwazo vigeuze fursa mana xo kila mtu anapenda ufanikiwe." Others wrote: "Pole Sana kaka s2kz.....mungu akupe uimala na nguvu za kufanya kaz zaid....pia akusaidie upate vifaa vngne" and "Pole sana mzee baba don't give up hizo ni changamoto utanyanyuka tena." And another commented: "They don't want to see young kids winning. Shame on them!"
Below is S2kizzy's post: