Entertainment
Weezdom and girlfriend expecting their first child?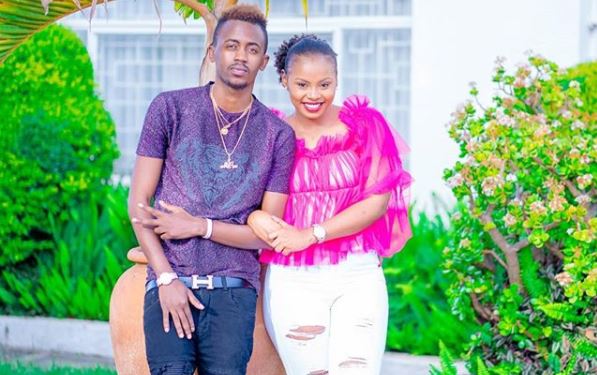 Former gospel singer Weezdom has announced that he expects his first child with girlfriend Staicey Mummoh, better known as Mylee Staicey. Sharing the good news on social media, the Better Man crooner is heard consoling his girlfriend. The latter complained of already being tired, but the singer promised to accompany her to maternity visits. "I'm sorry baby, I won't let you go to the clinic by yourself again, okay? I'll be taking you," he said.
The singer thanked God for enabling him to sire a child with the love of his life. "I thank God for giving me the ability to father a child," he wrote. Despite the numerous congratulatory messages that have flooded Weezdom's comments section, several netizens strongly believe that the couple is not really pregnant and are just pulling a prank on their fans. Their notion has further been fueled by the fact that Staicey has not addressed or posted anything about the pregnancy despite being active online, posting pictures, and videos.
Here are some of the comments from the post questioning the couple's pregnancy reveal;
Loveencharry It's a prank
Winniekahenya Congratulations Weezdom, hope si prank
Imanifavourtheroyallady mbona nawashuku
_peter_hearts @weezdom254 Uwache mchezo wewe
Meeryneaddipalmer prank gone wrong
Bethnzuva Weez such a cartoon
J.o.l.l.y.2371 watu mnaandika congrats kwani hamjui jokes
Swt_marie Congrats if it's not a Prank
Lizdivahofficial @weezdom254 I hope you are not pranking us
Dorah492 Aki kwa nini unatupima
BREAKUP
Weezdom and Staicey's pregnancy announcement comes roughly a week after the singer's girlfriend lashed out at trolls online, insinuating that . In the post seen by the Standard Entertainment&Lifetsyle, Staicey affirms that her union with Weezdom would flourish and bring forth a happy family, contrary to naysayers.
"To those people saying it will end in premium tears, it will end in ruracio, marriage and healthy kids. Tears will come from you after missing a plate of food at my wedding," she wrote. Weezdom says he met the love of his life when he was called upon to intervene between Staicey and her then boyfriend after they had had an argument. "This is how I meet my better half. She had argued with her boyfriend and wanted me to mediate. That's how I got my wife," he said.
The Amenitoa Far singer has continued to prove his undying love for Staicey, and even went ahead to pray for her publicly and asking God to make way for them to officiate their union and become one soon. "Thank you God so much for this woman @_mylee_staicey. 2years Down the line soon! (Ring emoji's) I'm filled with so much joy to have met my perfect match? @mylee_staicey. Mr And Mrs Weezdom!" he wrote.
News of Weezdom's new relationship surprised many, including his close friend Willy Paul who acknowledged that the singer had significantly changed after finding the one. "Aki God can change watu… kama hii mkoraa imeoa nani kama Mungu hakuna @Weezdom" reacted Willy Paul.