Lifestyle
Children drag mothers to court in multi-billion property battle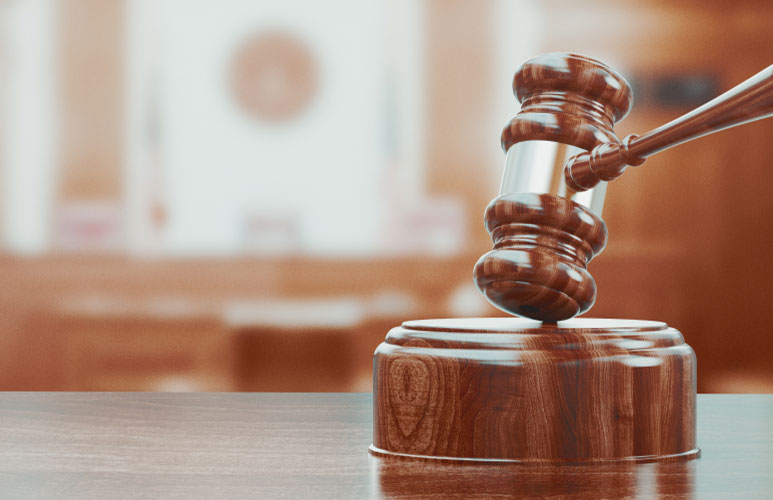 Families in Nakuru have locked horns in succession battles. This has seen children turn against parents, brothers against sisters and widows against co-wives.
Three families have gone to the High Court over property estimated to be worth more than Sh51 billion. The contentious property is mostly in the form of land, buildings and cash in bank accounts.
Steven Kung'u, a businessman in Nakuru, died on April 6, 2014 without leaving a will of how his Sh50 billion estate could be shared.
Kung'u was the proprietor of Hotel Kunste, Pivot Hotel in Nakuru and Monte Carlo Club in Nairobi.
The businessman's daughters are embroiled in a legal battle with their step-mother over the multi-billion shilling estate.
In 2015, Naomi Wambui, Rahab Wamucii and Bilha Wanjiku sued their step-mother Grace Nyambura for attempting to lock them out of the deceased's estate.
The daughters of Kungu's second widow also asked the court to stop their step-mother and her children from interfering with the Monte Carlo Club.
They are also seeking orders to block their stepmother from evicting them from an apartment in Hurlingham.
Nyambura's contention is that her step-daughters never visited their father when he was ailing in Nairobi.
Kung'u had savings in at least seven bank accounts. One of the accounts in Barclays Bank, Westlands, has more than Sh1.5 billion.
The fight for Kung'u's property began before he was laid to rest and the matter is yet to be resolved six years later.
Unable to co-administer
ln yet another case, three children of former Nakuru North MP Kihika Kimani have sued their four mothers.
Florence Nduta, Anthony Kihika and Judy Muthoni want to oust their mothers; Margaret Wambui, Alice Mukuhi, Mary Wangari and Miriam Warau as administrators of the estate.
In the case that was filed in 2018, the trio argue that their mothers are old and can no longer take care of the property.
Nduta wants to replace her mother Wambui, 90, as administrator of the estate, claiming that she is senile and sickly.
Anthony is seeking to replace his mother Mukuhi, 77, on grounds that she is old and unable to co-administer the estate.
Muthoni wants to take over from Wangari over claims that she has refused to cooperate with her co-administrators.
Ms Warau has allegedly disposed of some of the property without authority and consultation.
The widows, however, insist that they are capable of effectively administering the estate.
The three siblings have appealed for Justice Anthony Ndung'u's decision to dismiss the application on January 24, 2019.
Kihika, who was a veteran Nakuru politician and a long serving MP, died on November 19, 2004, at Nairobi Hospital aged 78.
He left behind property worth more than Sh600 million for his eight widows and 41 children.
The former MP owned about 1,000 acres in Njoro, Nakuru, a 50-acre parcel in Engashura, Bahati and vast lands in Rumuruti and Laikipia County estimated to be about 1,000 acres.
He also had three plots in Naivasha and one in Nairobi valued at more than Sh120 million.
The family has been embroiled in battle for control of the assets since 2005.
At the same time a succession battle is raging between the son and widows of Eliakim Olweny, former Evans Sunrise Hospital Director General and a land surveyor.
Allan Onyango wants to lock out his two mothers from the Sh200 million estate left behind by his father.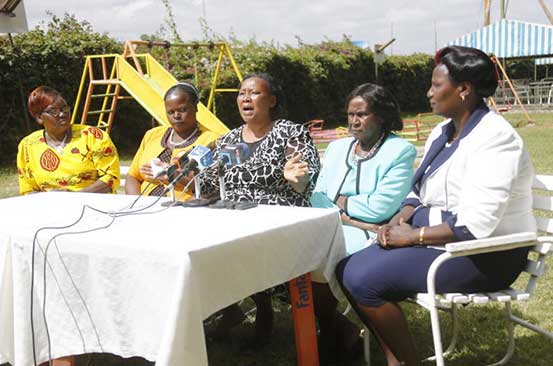 On March 10, Mr Onyango went to court claiming that Norah Atieno and Anne Wanjiru were never married to his father.
Atieno and Wanjiru are the objectors in the succession case filed by Onyango's mother Phelisia Akoth.
Onyango, who was enjoined in the case as an interested party, claims Atieno and Wanjiru are misleading the court to benefit from the property they are not entitled to.
He says Atieno was allegedly married to George Odhiambo and Wanjiru to Ben Kabogo. "Wanjiru was only the deceased's mistress and not his wife as recorded in court document," he argues
Elsewhere, a 100-year-old woman risks being rendered homeless after her daughter-in-law issued her with a notice to vacate a Sh15 million property in Njoro.
Esther Wangui is seeking court orders to block her daughter-in-law Jelioth Wanjira from evicting her from the house built on one and a half acres.
Wangui claims the property was a gift from her son Godfrey Wairegi, a former Gateway Insurance boss and Wanjira's husband.
She accuses her daughter-in-law of attempting to take away the gift of a four bedroom house constructed on land title number Njoro/Njoro Block 5/309.
"My daughter-in-law has interfered with my peaceful ownership of the property. I seek a permanent injunction restraining her from the property," reads the application.
However, Wanjira argues that she and her husband are the legal owners of the property.
"I have not committed any civil or criminal wrong in having the land registered in my name because I did the same legally in accordance with the existing laws in Kenya," she argues.
Meanwhile, eight children suffered a blow on September 7 after a court threw out a case against their mother over land.
Subdivision was unfair
The eight had sued their mother Waithira Muhoyo over a 30-acre parcel of land given to her by their late grandfather.
They accused their mother of unfair subdivision of over 30-acre Mau Narok/Siapei Block 3/413, located in Mau Narok, Nakuru County.
In the application before Teresia Matheka, the children claim the subdivision was unfair, as some of them were favoured.
Justice Matheka ruled that the grant issued to Ms Muhoyo in May 2016 was properly obtained and the same confirmed by consent of all parties.
"This court finished its work in accordance with the parties' wishes, as the estate was transmitted to the respondent and a title deed issued in her name," ruled the Judge.
The plaintiffs are Nyambura, Leah Wairimu, Milka Nyambura, Joshua Njuguna, David Ngugi, Albert Kamau, Simon Gicheru and Ruth Mumbi.
In response, Muhoyo said the children unanimously agreed that the women, including herself, would get 2.5 acres each while the men would get 3.8 acres.
"The worst is that my children had made false allegations to the police and local administration that I was of unsound mind," she told the court, urging the judge to dismiss the case.
---
Related Topics
Family Dispute
Land Dispute
Inheritance