Lifestyle
Eight rainy day outfits you must try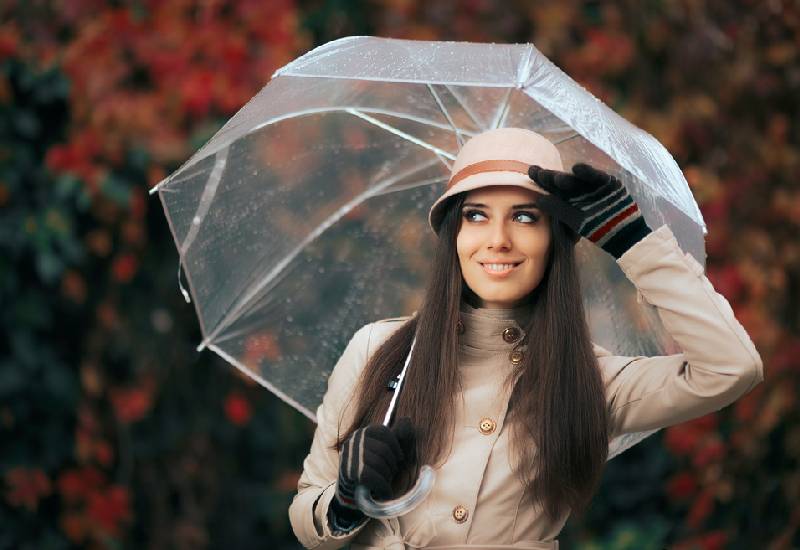 Finding the perfect outfit combination for a rainy day can be tricky. You might be tempted to slip right back to the old, boring casual outfit combinations for the sake of keeping warm and that doesn't do much for your style or your esteem.
You can definitely up your style game and stay warm throughout out the day. This cold season we are in currently is filled with chilly breezes and random showers so these tips couldn't have come at a much better time offering you some amazing winter style tips you can adopt.
The long boot
Boots will always be a rainy day essential because they're warm and they protect your feet from getting wet. If you search in different stores, you'll literally find thousands of designs to suit your style needs.
Start with a simple black pair that is versatile then add more colors to your collection so that you have more room to switch up your style. These can be tucked into a pair of skinny jeans for a simple, classic style.
Dr Marten boots
The company is most famous for their military style boots. This is a great option for all the street style lovers who are looking for something interesting to wear during the cold season.
They have all sorts of colors and they even have the glossy and matte finish boots which repel water. These are heavy duty stylish shoes that can be worn with dresses, mom jeans, skinny jeans and anything else that suits your style.
Patent leather trousers
Patent leather has made a comeback in recent years. The stylish trousers in particular have won the hearts of many. The glossy finish is what keeps those raindrops away, while making you stand out from the crowd.
They look good when combined with the layered look of a warm jumper and denim on top or even a plain turtleneck.
Maxi dress
You shouldn't abandon your dresses just because it's cold and rainy outside. You can still wear the short one with long boots but you should also try the maxi dress.
In case it will be windy, the breeze won't hit you too hard since the dress is covering your legs. Add a leather or denim jacket to the mix to keep you warm and wear a long pair of boots underneath.
Woolen long coat
You'll literally feel warm all day with this option whether you're pairing it with a dress or jeans.
The thick woolen material traps in all the heat and they're versatile because you can have fun with different outfit combinations. This is also a great item to add if you're layering.
Faux fur jacket
A trendy piece to add to your collection is the faux fur jacket. We love them first because they're cruelty free, and second, because they're still trending.
You can literally wear it with a cropped sweater underneath and be perfectly warm. Collect different styles like long faux fur jackets and the cropped jackets too.
Stylish puffer jacket
These also keep you warm and protect you from the rain. The old, plain designs are out and the new stylish ones are in. You'll find all the interesting designs that you can combine with jeans.
The beret hat
These are no longer just for people in the army. They have evolved into a statement piece that you can wear in the hot and cold season as well.
The best part about them is that they protect your fabulous hair if it starts raining. You should start with a black, leather beret since its versatile and it repels water and add different fabrics later on.