Lifestyle
Mother of seven ecstatic as she is admitted to top university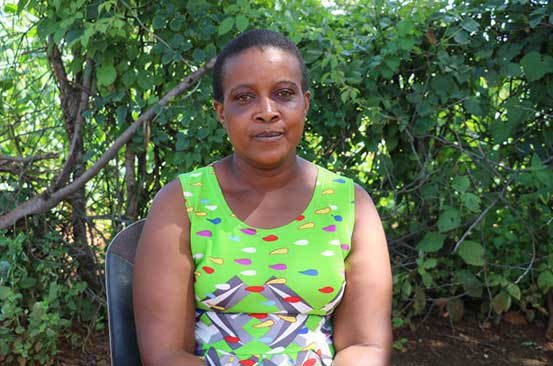 Clutching a letter of admission from Jomo Kenyatta University of Agriculture and Technology (Jkuat), Florence Muia, a mother of seven, feels on top of the world. It is a feat she has achieved through sheer hard work, determination and resilience juggling being a wife for 20 years, motherhood and other responsibilities.
So when universities reopen their doors, Ms Muia, 35, will happily join classmates barely out of their teens at Jkuat's School of Communication and Development Studies for a Bachelor of Science degree in Public Management and Development.
"I take this opportunity to congratulate you on your excellent performance and subsequent admission to Jkuat… I look forward to welcoming you to the university…" the letter, signed by the Academic Affairs Registrar Dr ET Muoria.
These words sound surreal to a woman who until last year had spent all her adult life in the dry, rugged terrains of Thaana Nzau area in Mwingi West where poverty reigns supreme.
For her, this is a dream come true. It is what she sought to achieve when in 2016 she decided to join Form One at Nzulini Secondary School, 17 years after sitting her Kenya Certificate of Primary Education (KCPE) in 1999. She had five children when she joined Form One.
Born and brought up by a poor single mother, Muia knows poverty in all its forms. Despite this, she scored 483 of a possible 700 marks in KCPE and was called to join Kimangao Secondary School.
Her dreams were however dashed when it became clear that her poor mother, who had other children to raise, could not get the school fees. Faced with this reality, a young Muia fled home and found solace in the arms of a local mason.
"It was a marriage of convenience. I had no choice," she told The Standard. Soon, the children started coming, one after the other. But even as a married woman, the fire to go back to school kept burning within her.
After joining Form One in 2016, with the support of her husband, Lady Luck smiled on her the following year when the current Kitui Woman Representative Irene Kasalu learnt of her plight and offered to sponsor her secondary education through National Government Affirmative Action Fund (NGAAF).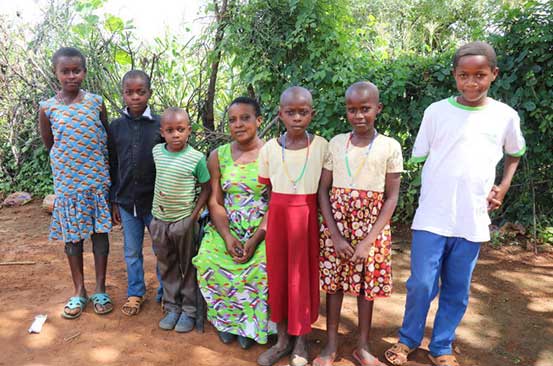 "This gave me reprieve. I no longer worried about school fees and this made me focus on my studies," she says.
For four years she juggled being a mother, a wife and a student. She says she would wake up at the crack of dawn to prepare her children for school, before hitting the road to her day school.
Odd looks from villagers and fellow students could not deter her and soon she proved them wrong when she joined the league of top performers in her class. For her stellar performance and maturity, she was made the school's head girl and was in charge of discipline among students.
Her efforts paid off after sitting KCSE last year, and with additional two children. She scored a mean grade of C+ (plus) of 52 points, earning her a place at Jkuat as a government-sponsored student.
To add icing on the cake, the Woman Rep's office has once again offered to fully sponsor her university education for the four-year course.
On Wednesday last week, Muia received a cheque of Sh30, 000 towards the payment of her first year fees, whose total is Sh37, 000.
"She is our product and we have seen great potential in her. We have committed to give her full sponsorship to achieve her education dreams," said Ben Kilonzo, the county manager at the Woman Rep's office, while handing over the cheque to Muia.
Mr Kilonzo said Muia was one of the county's 200 needy students who had been offered full sponsorship through NGAAF after showing great potential.
"I believe education is the only thing that will change my family's fortunes," she says. Her first born is a Form One student while the last born is in Grade One.
Muia's husband, Jacob Nyenya, says after noticing his wife's burning desire for education and the good grades she posted in KCPE, he always wanted to help her go back to school.
"We have agreed that I will remain at home to take care of the children. She has my support... I believe whatever she is doing is good for our family," he says.
---
Related Topics
Achieving Woman
Adult Education
Motherhood