Lifestyle
Six baby items you are sure to use daily
| January 19th 2021 at 09:05:00 GMT +0300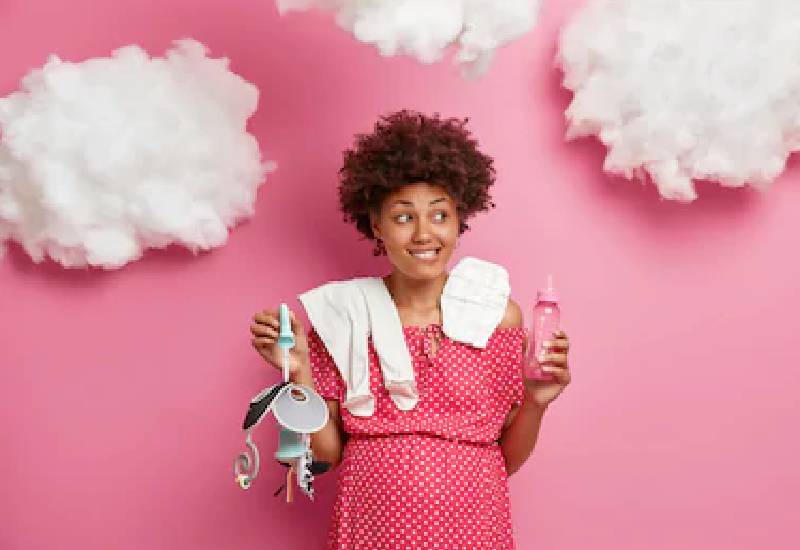 Every parent has their own list of baby needs for their child. The simple reason being because we all have unique lifestyles which in turn dictate how we choose to raise our children.
And because of that, one parent's baby essentials could vary from another. And to be honest, it is fine.
Do you.
We all can't afford to hire a French speaking nanny who graduated with a bachelor's degree in child care.
However, there are still those items every parent will almost certainly have as they usher the new family member into the world.
Below are some daily essentials that will definitely make your parenting journey easier for you and your little one.
Diapers
This one is the first and probably most obvious baby item you will need every single day.
READ MORE

1. Mum shares perfect advice on how to avoid social media guilt

2. Why new parents should have confidence to stick with breastfeeding, Dr Mirriam Stoppard

3. Ciara opens up about parenting and marriage during the pandemic

4. Most searched-for baby names of 2020 likely to prove popular with parents this year
Due to their young age and lack of the required motor skills to potty train, toddlers and babies will need some assistance until they are old enough.
Until then, you will need plenty of good quality diapers and if you choose to keep it simple and less costly, you can opt for the good ol' napkins.
Wet wipes
Wet wipes have been a game changer when it comes to baby essentials. Babies can be a little messy and it would be very stressful to have to rush to wash them every time they make a mess.
While they're still using diapers or transitioning to potty training, you will certainly need to stock up on wet wipes.
The specific wipes you should look for are baby wipes. They are mild and gentler on babies as compared to the usual wipes.
It would also be a good idea to go for a natural option and those with added benefits such as aloe Vera, glycerine etc.
Change of clothes
Whenever you're out with your baby, it's best to carry an extra set of clothes in your baby bag.
When they spill something on themselves or even spew on their clothes, you'll have a hard time when you don't have something to change them into.
Subscribe to Our Newsletter
Subscribe to our newsletter and stay updated on the latest developments and specialoffers!
Always carry an extra onesie or a matching set especially if you're outdoors with your baby. There is a 99% chance you will need them.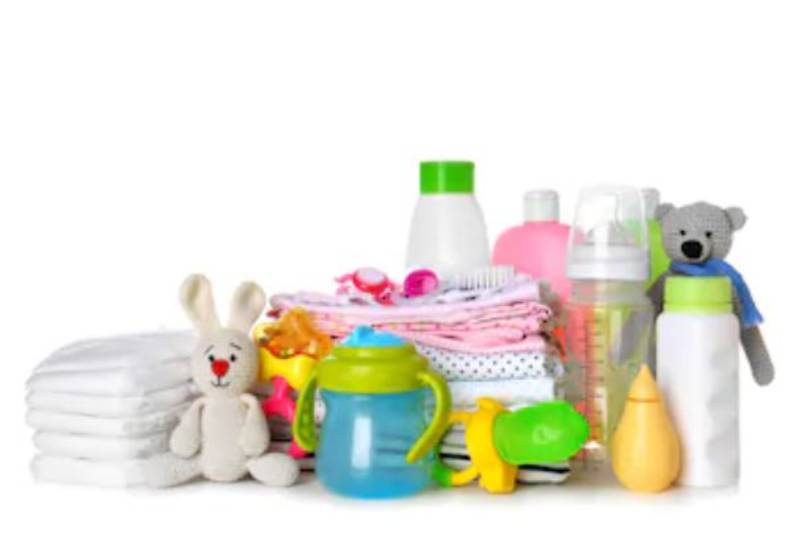 Baby oils and soap
Skin care for babies is a very important part of their development.
Their skin is still sensitive so they should never be washed or oiled with harsh products that could trigger a reaction.
This also applies to the shampoo you use for your baby's hair because a specially formulated shampoo won't strip all the moisture out.
Your daily routine will include these gentle products during and after bath-time.
Toys
You might not think having some form of entertainment for your kids is a necessity but, it is.
You will notice a huge difference when you have something to keep them distracted during those frustrating tantrums.
Some babies love pacifiers while others would rather have teddy bears and fun toys they can play with. Either way, some form of entertainment for them will be helpful on a daily basis.
They will keep them busy while you carry out your chores, finish work assignments or anything else you need to handle during the day.
Snacks
For the first few months, your baby basically feeds on breast milk or formula.
But as they start teething and shifting from breast milk to more solid foods, you will need to buy more baby friendly snacks they can chew on when they're hungry.
Simple sacks you should always have are juice boxes, fruits and healthy sweet treats they will enjoy.
---
Related Topics
Baby Care
Baby Care Tips
Motherhood