Despite the Kenya Revenue Authority's decision to audit those depicting flamboyant lifestyles on social media, artistes have continually insisted that they hire choppers with their hard-earned content creation cash. Indeed, Kenyans have hired more choppers than most East African artistes combined. Monitored by a commercial copter time checker, the fee automatically adjusts itself as time goes by, leaving no room for a bargain. Here is a look at some of them.
Prezzo 
He is arguably the pioneer of the local bling lifestyle in the entertainment scene, otherwise known as 'soft life'. Nonetheless, Prezzo became the first local entertainer to land into a showbiz gig onboard a chopper in the mid-2000s. Albeit rather a short hop over the fence from Wilson Airport to the Carnivore gardens lasting minutes during the now-defunct Chaguo la Teeniez, the move caused waves. As they say, history repeats itself and a few months ago, Prezzo pulled another Wilson-to-Carnivore hop for a show accompanied by businessman Nelly Oaks, attracting a decent crowd at the height of the pandemic.
Akothee
The self-proclaimed president of single mothers leads a well-financed lifestyle. So, a helicopter ride would not come as a surprise. On multiple occasions, the mother of six has shown up airborne at a couple of events. She stunned revellers during a Luo Festival when she landed in a copter for soundcheck and consequently for the gig. She has been on record demanding besides hefty pay and a branded chopper fly to the venue.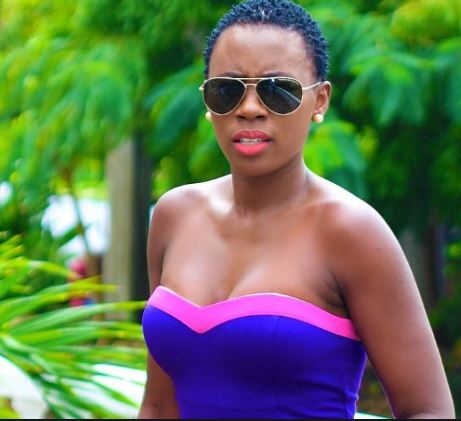 H_art the Band and Khaligraph Jones 
The much-anticipated collaboration from these former residents of the sprawling Kayole suburbs dropped recently and none was taking chances in the production of the project. They are proudly associated with the video of their hit, Watabonga, in which they feature 'The OG'. True to his style and now famous phrase, 'The OGs shall be respected', Khali and the boy band film their video in various locations, including next to a heli-hangar, with a copter hovering on their headshot throughout the video. "See, it is not easy to hire a chopper. It comes with investing in ourselves, our brand and our product so when the idea presented itself, we said why not? Let us hire some wings and fly," they said.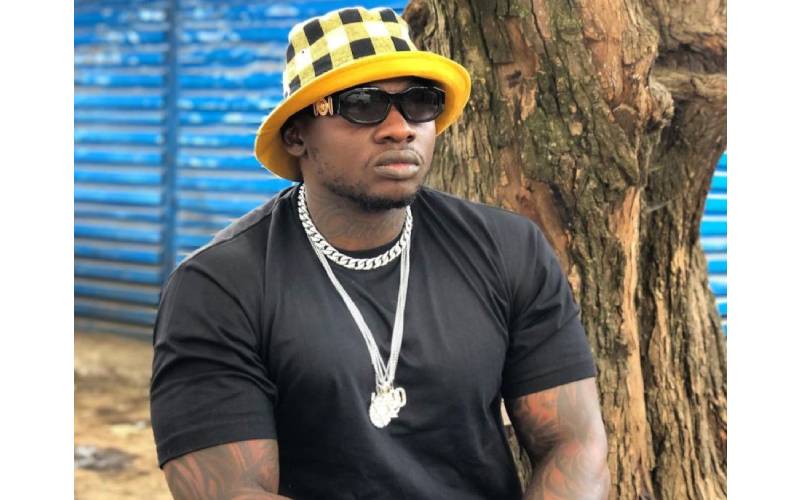 Mbusi and Lion 
Though they have considerably less showy lifestyles, the duo reggae hosts got a surprise invite to play in a different county. However, given the time constraints, they were not sure whether they would beat the time. Not to worry, they were directed to Wilson Airport where to their surprise, a copter was waiting to ferry them over the Nairobi National Park, through two counties to the venue. "For us, that was a major surprise from a client. It was the first time, I was unaware," said Mbusi. The chopper's presence attracted hundreds of curious fans to the venue, making the event a success.
Terrence the Creative, aka Papa Freddie 
The creative, who has wowed many of his fans with his comical 'wash wash' episodes where he cons 'wealthy businessmen', hired a chopper to add to his fleet of flashy cars in one of his latest productions, earning him a sizable following.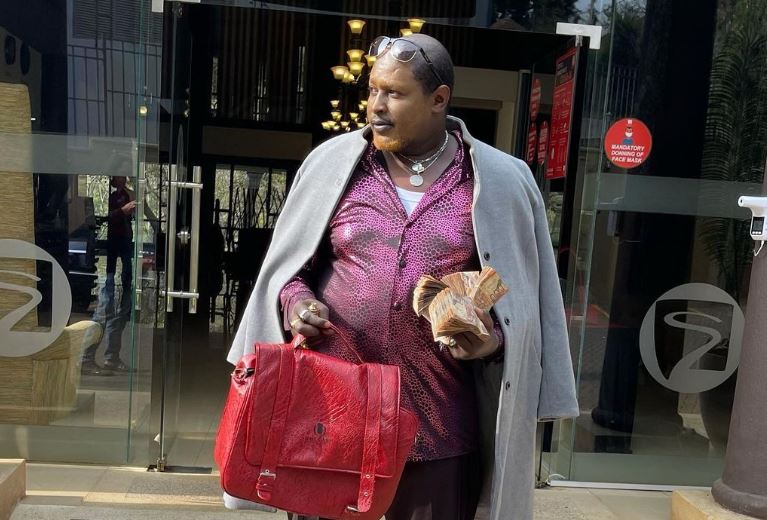 Diana and Bahati
Having grown from a little boy in the game to a man and a husband, it is safe to say that Bahati has learned to keep some tricks up his sleeves. During his recent fifth year marriage anniversary, Bahati surprised his wife Diana with her first-ever chopper ride to a destination on the outskirts of Nairobi, where their friends were waiting to celebrate with them. Now that is what we call a cashy surprise.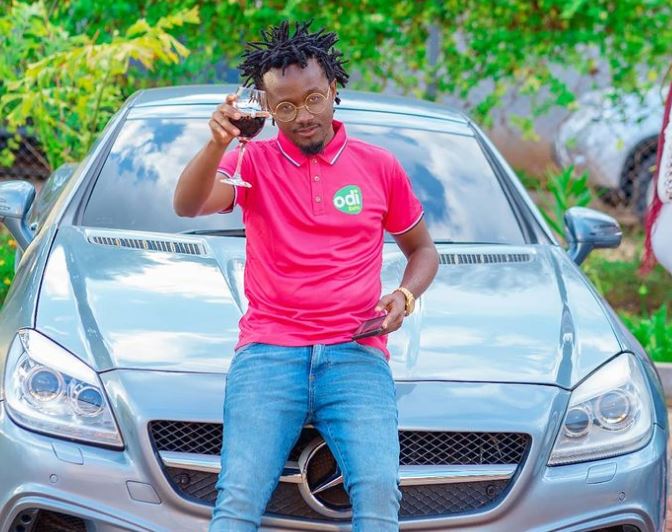 Nyashinski 
Rapper Nyashinski has been a 'bird' (pun) boy since Standard Two and was not going to be left out on the bird's eye list either. He shared a live video of himself flying to the Trans Mara elephant project captioning it, "Don't ask why not". And nobody dared ask.
Sauti Sol
Stars by their own rights, the boy band pulled one for the books. After a city performance, they had been booked to perform their next gig on the outskirts of the city. Soon after their performance, a roaring buzz from the skies landed next to the stage and as the fans tried to make out who was making a grand entry, the four boys hopped in and off they flew to their next show, leaving their fans in awe.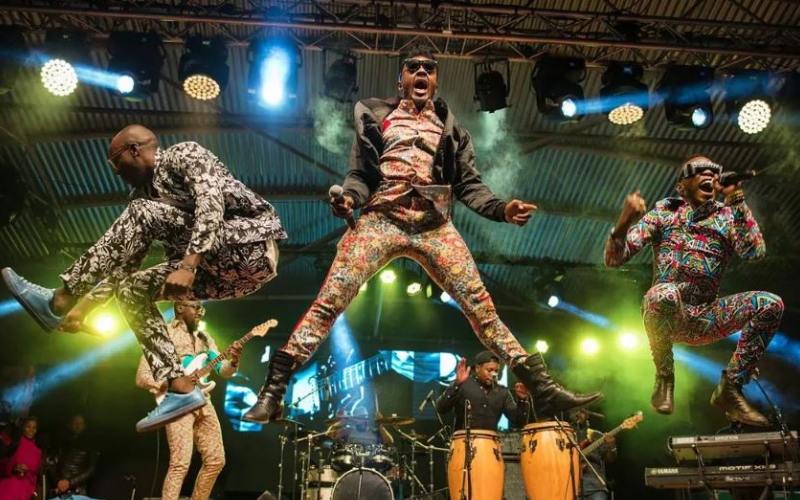 Juddy Steven
The new girl in the gospel world has been making waves with her high-end videos showcasing flashy cars and abroad shoots. Besides all the glamour, the Higher Higher hitmaker will soon be unveiling one in which she is airborne. Like they say in religious circles, if you want to fly, lift your hands and look up to the skies. It is the limit.
Eric Omondi
That he is coming out as a controversial entertainer goes without saying, but the self-proclaimed president of African comedy knows how well to pull some strings that will have his fans and foes talking. During a recent Luo brunch, Eric landed in a helicopter with more than a dozen security waiting to receive him. Eric went claimed that he had purchased the chopper for his errands. Despite the fact that we know his wealth is nowhere close to the price of the rotorcraft, we left him be. After all, whether he is clout chasing or making fun we know Eric as an ultimate funny man – a joker. We can only give it up to him since he flew in one, unlike the man who joked with his life when he clung on a politician's helicopter, putting his life hanging in grave danger.