Entertainment
DP Ruto to pay for couple's honeymoon after Kenol chaos disrupted wedding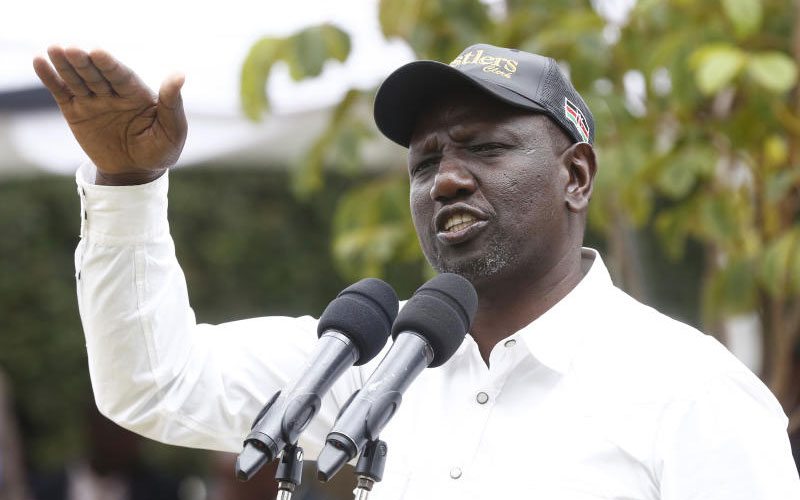 A couple who had their big day disrupted will soon forget the turmoil after Deputy President William Ruto offered to pay for their honeymoon expenses. It all ends well for the lovebirds who will now enjoy a four-day honeymoon offer at a place of their choice. The two had their Sunday wedding disrupted as chaos rocked Kenol, Murang'a after two groups clashed over political differences. Two people died following the chaos between Ruto's supporters and those opposed to him.
"I want to sincerely apologise to the couple for what happened. For that reason, I agree to sponsor your honeymoon, whether in Masai Mara or a place of your choice, I will pay for three or four days," Deputy President William Ruto said.
As the wedding ceremony between David Njoroge and his heartthrob Mary Wanjiru got conducted at Gatanga AIP-CA, teargas canisters were hauled at them as they signed their marriage certificate. The presiding bishop was just preparing to deliver a sermon before Ruto could preside over a harambee for the church project.
"Regrettably, this could happen inside a church," said the cleric.
Calm only returned after the DP entered, and police regrouped themselves 100 metres away. Only the DP's guards, entourage and faithful were allowed into the church in the four-hour service that was concluded with a fundraiser.
Speaking at the function, Ruto castigated leaders saying "Those who sponsored the chaos went against the principles of the government founded on the religion foundation."