Entertainment
Movie review: The Conjuring: The Devil Made Me Do It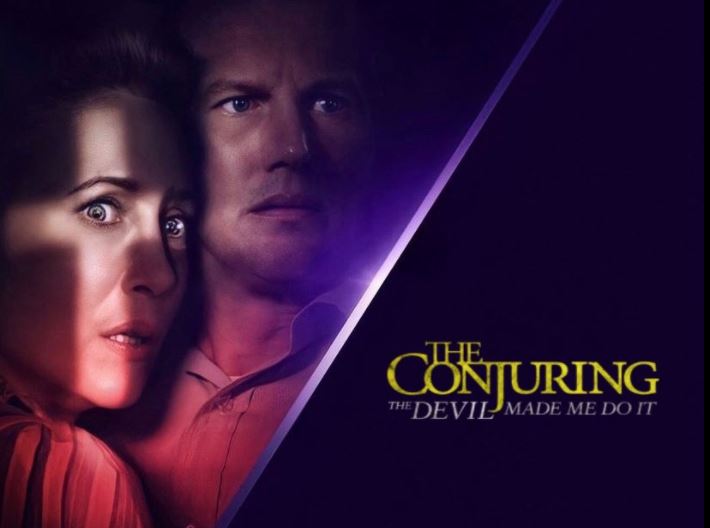 Cast: Patrick Wilson, Vera Farmiga, Ruairi O'Connor, Sarah Catherine Hook, Julian Hilliard and John Noble.
Directed by: Michael Chaves
Genre: Horror, Mystery & Thriller
Rating: 5/10
Reveals a chilling story of terror, murder and unknown evil that shocked even experienced real-life paranormal investigators Ed and Lorraine Warren. One of the most sensational cases from their files, it starts with a fight for the soul of a young boy, then takes them beyond anything they had ever seen before, to mark the first time in the US history that a murder suspect would claim demonic possession as a defence.
Thumbs up:
This is the seventh film in the 'Conjuring' Universe that includes two 'Conjuring' movies, two "Annabelle' movies, 'The Nun' and 'The Curse Of La Llorona'. The duo of Vera Farmiga and Patrick Wilson as the Warren's are phenomenal. It is a nice continuation in the franchise with an intriguing story that does delve into the crime drama genre along with giving us a few of the scares we come to know and love.
Thumbs down:
However, it is the least scary of the whole conjuring universe. The jump scares were too predictable. They made the same error with the Conjuring 2 where the end scene with the lightning and the tree windows bursting would put to rest any question of demonic possession. This film goes even further with levitating and exploding windows and helicopters around. There is also so little character development that by the end you won't even care that you do not understand what is going on.