Entertainment
Sex workers distance themselves from banner thanking Ruto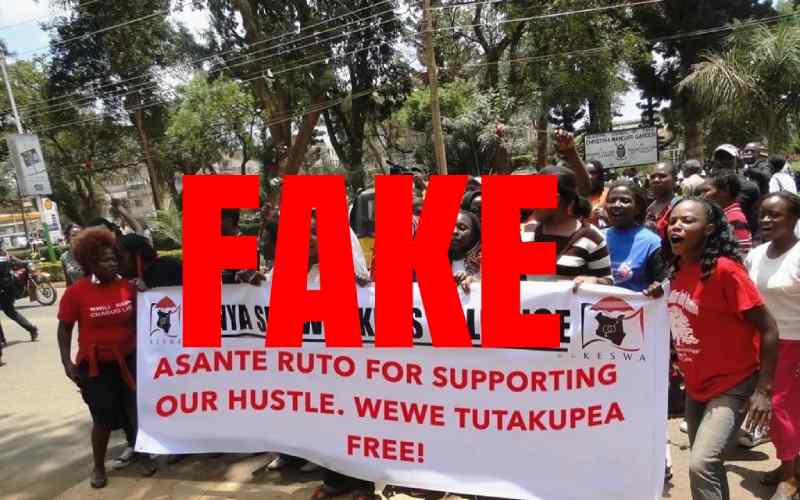 The Kenya Sex Workers Alliance (KESWA) this week distanced itself from a banner drumming up support for Deputy President William Ruto. Through a statement, the organisation's national coordinator Phelister Abdalla noted that the photos shared were fake and had been doctored to push an agenda.
"KESWA wishes to clarify that the pics are fake and did not originate from us or any of our member organisations. The photos were from previous marches and demos to call to attention the plight and killings of sex workers in various parts of the country," she said.
Abdalla further reiterated that KESWA does not endorse any political party, asking the relevant authorities to investigate the matter. "We want to reiterate our position as a national movement that we do not engage neither endorse any political party, candidate or person. We wish to call on the relevant authorities to investigate the source of these images which have been used to malign certain individuals," she added.
A combined Google reverse image and keyword search by the Standard Digital Fact Check desk found that the original image was first posted on December 17, 2015. Activists in Kisumu were agitating for an end to violence against sex workers.
On the original image, the banner had the words 'Stop killing sex workers. They are human. Save us from our saviours only rights can stop the wrongs (sic)'. These were replaced with 'Asante Ruto for supporting our hustle. Wewe tutakupea free!' in the manipulated image.