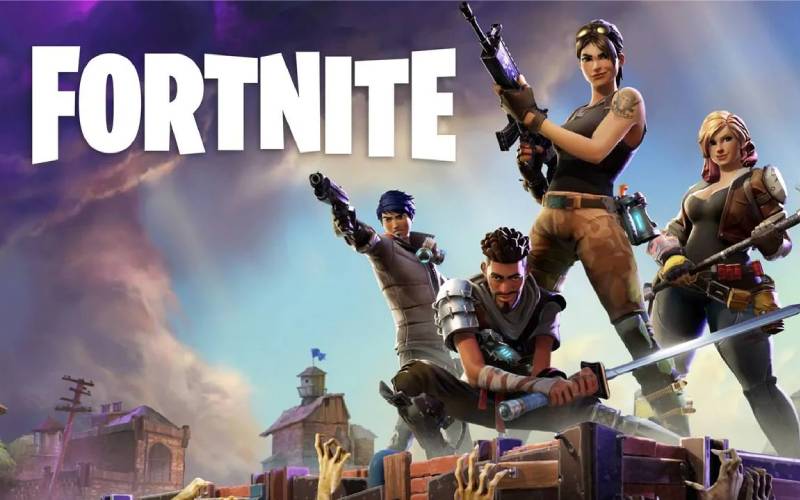 With a population of approximately 7.8 billion on earth, there were nearly 3.1 billion video gamers by mid-2020, according to a news report published by DFC Intelligence.
The concept of people gaming has been around for years, but recently we have seen an increase in the number of people who are losing themselves in this world.
These are not your day-to-day Candy Crush or Solitaire that a majority is used to.
LEAGUE OF LEGENDS
Commonly referred to as League, the 2009 multiplayer online battle arena game has been gaining momentum. Since its release, its popularity has only soared, gaining viral strength.
In the game, two teams of five players battle in player versus player combat, each team occupying and defending their half of the map. Each of the 10 players controls a character, known as a "champion", with unique abilities and differing styles of play.
During a match, champions become more powerful by collecting experience points, earning gold and purchasing items to defeat the opposing team.
In the game's main mode, Summoner's Rift, a team wins by pushing through to the enemy base and destroying their 'Nexus', a large structure located within.
It is estimated that about 115 million players are playing the League of the Legends annually.
FORTNITE
This video game has had a shelf life of almost four years and remains one of the most popular video games.
The game is available in three distinct game mode versions that otherwise share the same general gameplay and game engine. The modes include; Fortnite: Save the World,  Fortnite Battle Royale and Fortnite Creative.
In 2017, the game was nominated for "Best Co-op Game" by PC Gamer, and for "Best Spectator Game" and in 2018 it won the award for Best Ongoing Game by PC Gamer and IGN.
In 2019, the first Fortnite World Cup Finals featured one of the biggest prize pools in e-sports history and reached to a total prize pool of $30.4 million (Sh3.2 billion).
As of May 2020, Fortnite had more than 350 million registered users.
DOTA 2
As statistics have it, more than 11 million individual players connect with each other from around the globe to play this famous online battle arena game every month.
This game is known for organising tournaments each year with the highest esports prize.
The total prize pool has reached over $40 million (Sh4.3 billion), making it the largest prize pool in e-sports history at the time.
CALL OF DUTY: MODERN WARFARE
This first-person shooter game was released in 2019 and has continued to break barriers.
With it came praises for its gameplay, campaign, multiplayer, and graphics; criticism focused on the handling of the campaign's subject matter, including the depiction of the Russian military, as well as balancing issues in the multiplayer.
The game has been a charttopper including; top-selling premium game of 2019, best digital opening in Activision history, the most digitally pre-ordered game on PC ever.
The game became the most played in total hours and total players than any CoD in six years.
The entire CoD franchise has 111 million monthly active users.
COUNTER-STRIKE: GLOBAL OFFENSIVE
Popularly known as CS:GO, became so popular as it offered lots of things that gamers wanted, and other games did not have.
The competitive game mode, the skill required, and just the game design in general cuts the mark above the rest.
Since its release in 2012, it has drawn in an estimated 11 million players per month, and remains one of the most played games on Valve's Steam platform.
The game pits two teams, Terrorists and Counter-Terrorists, against each other in different objective-based game modes.
GRAND THEFT AUTO V
The Grand Theft Auto, popularly known as GTA, is a series of action-adventure games that very many people have played even locally. GTAV was released in 2013.
The game is played from either a third-person or first-person perspective, and its world is navigated on foot and by vehicle.
The story is centered on the heist sequences, and many missions involve shooting and driving gameplay.
The game's online multiplayer mode, lets up to 30 players engage in a variety of different cooperative and competitive game modes.
The game is featured on three different console generations and was amongst the bestselling games for both the PS3 and PS4.
According to statistics by Metro UK, the game has made Rockstar Games a total of $6 billion (Sh645 billion) and has more than 130,000 players playing daily.
MORTAL KOMBAT 11
This is a fighting game that was released in 2019. It is the 11th main installment in the Mortal Kombat series and the sequel to 2015's mortal Kombat X.
Upon its release, the console versions of Mortal Kombat 11 received generally favourable reviews, which praised the gameplay, story, graphics, and improved netcode, but it received criticism for the presence of and over-reliance on grinding, which means performing repetitive tasks.
As of November 2020, the total player count for Mortal Kombat 11 was 9.2 million players.
FIFA
Fifa video games are a football simulation games published by Electronic Arts. Real-world soccer is the most famous sports game out there and has more fans than any other sporting game and this is depicted in the realism that attracts flocks to the game. With its unrivaled realism and authenticity, players get to immerse themselves in the gameplay by having everything under control.
With the current installation of Fifa21, there are more than 30 leagues, 17,000 players, at least 700 teams, and 90 stadiums to choose from.
According to EA Sports, Fifa20 has over 10 million players globally who have scored over 1.2 billion goals world over.