Entertainment
Why Zambian men are fascinated with Anerlisa Muigai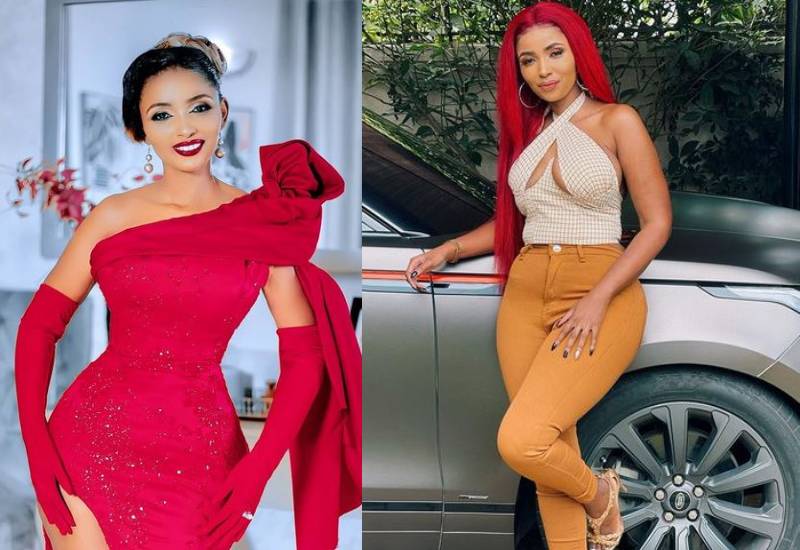 Earlier this week, Keroche Breweries multimillionaire heiress Anerlisa Muigai captured the attention of men far down south of Africa, all the way in Zambia.
While East African fans may already be aware of the Nero Limited founder's signature tiny waist and curvy hips, a recent image of the beauty had Zambian fans drooling and complimenting.
The entrepreneur had posted an image on her Instagram page for her 995,000 followers, captioning it with the name of her water brand.
The 33-year-old heiress posed in a navy blue body-hugging dress, next to bottles of Nero water strategically placed on a high table next to her. On the image, her hair is sleeked back in two deep brown cornrows, her jewelry and make-up light.
The photograph may have been a business move by Muigai, but fans and internet users could not help but notice her sculpted physique.
A Zambian news agency, Mwebantu even picked up the photograph and shared it with their 1.5 million followers on Facebook as well as over 500,000 Instagram followers.
The website captioned the image, "Peep The Drip", and quickly updated it to #trending, after its Zambian audience widely liked, commented on and shared the post.
The photo garnered over 7,000 likes and 1,500 comments within 24 hours.
"Flat tummy, every woman's wish." Wrote Bertha Kabwe.
"Mwebantu we are trying to concentrate at work but you are distracting us," wrote Onesimous Kalaba.
A lady poked humour at Muigai's enviable body shape, saying that she would understand if her own boyfriend dumped her for the heiress.
"In fact I can congratulate him," joked Njekwa Palo.
The photo also sparked conversations about monogamy and social values, like faithfulness.
"Life is funny. The same lady you are admiring here, another man is running away from her admiring that other lady," wrote Dos-Santos Gilberto.
"She would still get cheated on. Men don't know what they want," poked Musenga Shifwati.
Muigai has always been open about her struggle with weight and fitness, even transforming right in the public eye from a state of being overweight to the fit physique she currently flaunts.
The Nero CEO popularly lost over 60 Kgs between 2015 and 2016, attributing the dramatic weight loss to a strict diet and exercise, a plan which she then promoted in her app, the Anerlisa Weight loss Program.
"It takes a lot of determination, hard work and focus. Just like business, you have to be very persistent in order to see the end results. I got involved with the best trainer as well as a psychologist who helped me address my overeating at the time. I got in the gym and ate right. If you can get a nutritionist in your journey, that's even better," Muigai said in a 2016 interview, noting that she lost most weight within the span of a year.
The popular entrepreneur defended herself against critics who accused her of attaining her new, slimmer frame using plastic surgery just last year, denying going through liposuction.
"Ooh I think I heard lipo, I'll educate you. Lipo is only performed around the stomach area, but if you look at me, I'm skinny everywhere that's what strict dieting does," Muigai wrote in a 2020 Insta Story post.