Entertainment
Willy Paul hits back at Sanaipei Tande, says she hurt his feelings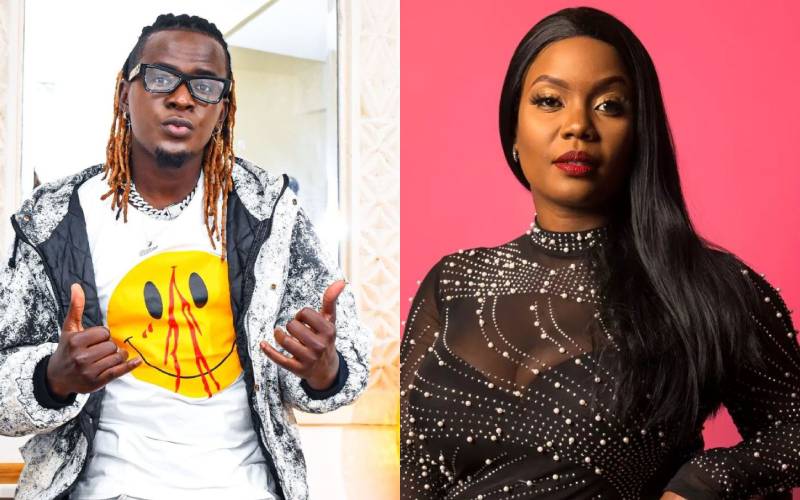 Willy Paul has hit back at singer and songwriter Sanaipei Tande over remarks she made about him in a recent radio interview.
Taking to his Instagram account to upload a clip of Sanaipei at the interview, which went viral last week, Willy Paul accused the soulful singer of hurting his feelings.
"I grew up listening to her, she was among the top kwa list yangu ya favorites but leo ndio hii interview yake imenifikia nikaumia sana. Being someone's fan almost maisha yangu yote alafu hivi ndio mtu anaongea?" he wrote and took a cheap shot at her love life.
In the video, Sanaipei spoke to popular media personality Willy M Tuva in the studio about her career and why she has never worked with Willy Paul.
"First things first, that is a request which he made privately and I answered him privately as well. So kama yeye hakuelewa kwa nini nilikataa, shida iko kwake," she said, insisting Willy Paul did not seem to understand the conversation they had and why she had to say no to a collaboration with him.
"Yes, I refused to do a collaboration with him," she said.
But when probed on why not, she chose not to go into details.
In his reply, Willy Paul said he "has faults but did not deserve" the way the Najuta singer spoke about him in the interview.
"Wewe sijawahi kukosea ata siku moja because sikujui hivyo. When I saw this nimeona kama kuna a lot of hatred kutoka kwako," he wrote.
He added: "What wrong have I ever done to you?"
Paul then took the chance to show off about having worked with big stars both locally and internationally, telling Sanaipei that she missed out on "the biggest album."
Sanaipei has maintained a calm, private demeanour and only recently opened up about the ups and downs of her career in music and media.
In August, she spoke about rebuilding her life after job loss in 2015, saying that she went through a time when she struggled to make ends meet.
"In 2017, I started acting on a show called 'Aziza', a role for which I had been approached in 2016. Earning again, I was able to move back to the same apartment complex as I continued to build my own house," the singer said.
The sultry-voiced artiste has been in the music industry for over 15 years, having risen to the limelight through Coca-Cola popstars Talent search in 2004 at just 19 years old.
On the other hand, Willy Paul became a household name after his 2014 track Sitolia, which featured renowned Gospel act Gloria Muliro.