Lifestyle
Confessions: I'm back on the dating scene at 41, why am I only meeting scary men?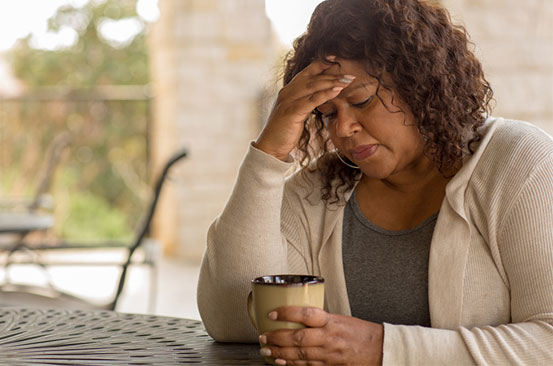 I'm 41 and dating again after a come-we-stay relationship ended. I'm having fun, most of the time, but I seem to be having some scary experiences. There are men who behave a bit odd (like they want to be chased) or who go too fast (they just want sex). Or they are clearly married and cheating on their wives all over. Am I missing a trick here? Has dating changed into something strange while I've been out of the scene? What should I be doing better?
Phoebe
What the readers say:
Phoebe, there are still plenty of serious and real men out there. Finding the right person is just the beginning of the journey, not the destination. To move from casual dating to a committed, loving relationship, you need to nurture that new connection. No relationship will run smoothly without regular attention, and the more you invest in each other, the more you'll grow. Find activities you can enjoy together and commit to spending time to partake in them, even when you're busy or stressed. Also consider communicating openly. Your partner is not a mind reader, so tell them how you feel. When you both feel comfortable expressing your needs, fears and desires, the bond between you will become stronger and deeper. Resolve conflict by fighting fair. No matter how you approach the differences in your relationship, it's important that you aren't fearful of conflict. You need to feel safe to express the issues that bother you and be able to resolve conflict without humiliation, degradation, or insisting on being right. Be open to change. All relationships change over time. What you want from a relationship at the beginning may be different from what you and your partner want a few months or years down the road. Accepting change in a healthy relationship should not only make you happier, but also make you a better person: kinder, more emphatic, and more generous.
Fred Jausenge
Phoebe, everything seems new but there are certain realities you have to accept. Your age is a key factor. Life begins at 40, as they say. Maturity is key to you reaching this age. There are many things you will find immature at this age. It is all not your fault, it is the age barrier and generational gap. You find many things not adding up. The dating scene is flooded with married couples not satisfied within their marriages and are seeking compensation elsewhere. At 35 and above, few relationships are long-term oriented, that is a fact that must drive deep into your mind. They will hit you and run, they will think you are just having outside-marriage bliss, nobody will believe your unmarried nature at that age.
One, be very frank with yourself, accept that you are out there single and searching, remember you have to kiss many frogs so go for the fattest. Do not lose yourself or your morals and principles in the name of dating. Have some guiding ground rules. One last thing, do not blame yourself for the already failed union. Only identify what you feel was not done to your expectations and improve on that. Never miss to say a word of prayer to God daily.
Ouma Ragumo-Sifuyo
When you have matured, your road gets narrower and your options limited. Without the risk of social reprimand for dating men who are younger than you or other people's husbands, you can still find a partner. Be patient with yourself and look further down the line, there is someone you have not met and you need to wait for his time to arrive before you either squander your chances or soil your fingers. This time around, I am sure you will be careful, having learnt that time and tide waits for no man. Remember marriage has its share of challenges and joy; you may not necessarily risk your all for it.
Tasma Saka
Boke says:
Dear Phoebe,
A re-entry into the dating field can be tough and shocking at the same time. Much more if you have been away for a long time. This is among the reasons that make people remain in relationships that they know they hate being in. It is also the reason why some people go back to their former partners.
One has to really make up their mind to move forward. There are a few things you need to take note of before you take any step. To start with, take into account that at your age there will be aspects of a person that you may not tolerate. This could be something you could stand earlier in life.
Secondly, you will easily find yourself comparing any other man with your former husband. This will greatly hold you back because no two people are alike. It is therefore unfair to your current date. Every individual comes with their own mix of virtue and vices in their unique proportions.
It is also important to be sure that you are not bitter. Breakups can be messy and they leave trails of pain and bitterness. If you haven't gotten over the pain you will be transferring the same. Bitterness also has a way of clouding your judgement.
I would encourage you to moderate your expectations. There are no angels out there but that is not to say that there are no good people. Exercise patience.
All said, there should be a balance. Do not compromise on your standards just because it is proving difficult to find someone that you approve. Stick to your non-negotiables. With time you will find someone suitable for you.
Hilda Boke Mahare has a background in Counselling Psychology
---
Related Topics
Confessions
Dating